I Don't Fear Fear, do I?
"Then one by one the slaves began to shout
And the captives found their way out
Mercy broke the chains and they cried out:
"Freedom! Freedom! Freedom! Freedom!"
Sitting on the fringes…observing…animated conversations going on everywhere…
How I could call everyone a friend but feel so incapable of engaging?
Blaming it on the previous three days (a frenzy of activities, events, hugs, and learning) is not an option…Using INTROvert as the excuse for withdrawing socially is as tired as I feel…
It is easy to blame others…thinking…they let me withdraw, too easily they let me withdraw.
Again the tape begins to play…always cued up plays so smoothly…has been heard so often it is easy to tune out before the heart registers it is playing…so easy, in fact, I have previously claimed victory over the insecurities that run sprints from heart to mind, heart to mind…
This isn't new. In fact, it has been my struggle for so long that it is a tired story…one I fear, if told again, will only be met with eye rolls, sighs, and impatience.
But I don't fear fear, do I?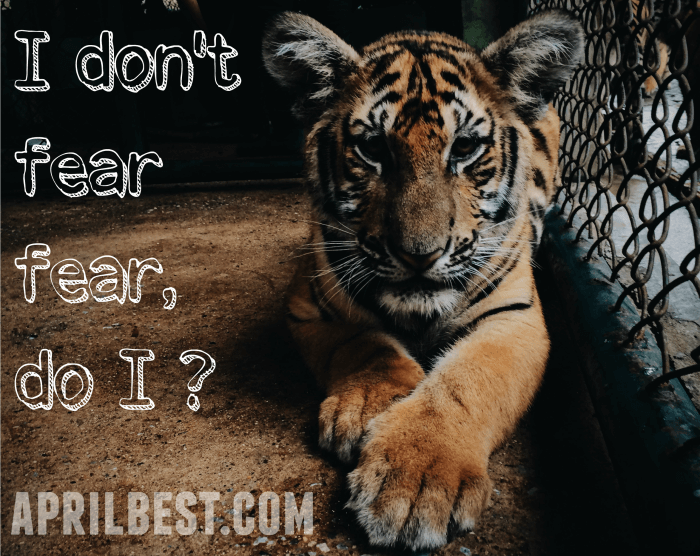 Whispering 'No, I don't fear fear…fear is darkness…fear leads to death…fear is bondage.'
"The Lord is close to the brokenhearted
and saves those who are crushed in spirit."
Psalm 34:18
The story is…I'm broken…at my core, broken…broken things even when mended, tell the story of how the item was damaged:
Being loved but that person refusing to admit it because they couldn't reconcile loving someone that looked like you
Teasing of school children
Knowing there are people who never believed in my ability to graduate…to even go to college
Verbal abuse from an unpredictably angry father…who I would find out after he died that the time he spent in prison was for a brutal murder…that same blood runs through my veins
Losing that father at the exact time you matured enough to begin to forgive him and never having the opportunity to tell him
The shame that comes with feeling relief when you heard of your father's death because it was going to make life easier for your mother
Cancer, and the loss of dignity that comes with all the medical treatments
Genetic depression and anxiety so strong that before I ended my life, I decided to get intensive treatment
The day shopping for a prom dress ended not in purchasing a dress but tears
Not having an in person community I with whom I can LIVE LIFE
I could go on, and so could you, right? But this post has to end somehow. The thing is, I don't have a resolution…I am still broken…and those animated people I was unsure how to connect with, they are all broken too. If anyone understands brokenness, it is THIS group of people…
Fast forward a few weeks…work keeps happening every weekday…I keep loving on my Hattie (gotta put her in here right?)…I finished up some life coaching I invested in and work to implement the things identified…I also did something that I haven't done it a long time…
I made an appointment with a psychiatrist. Remember up there, when I received intensive treatment for my depression and anxiety? 2008…I did that in 2008 and have not had my medication adjusted since. The medication allows me to be a functional, working, smiling, thoughtful person instead of a melted puddle on the floor…It worked so well that I never found it important enough to get established with a psychiatrist.
This was firstly irresponsible…and secondly hypocritical…what was I afraid of? There's that damn fear word again!
I'll tell you what I am afraid of…I'm afraid of;
changing medication
withdrawal (even with the best laid plans)
getting used to a new medication (when I started Effexor I was awake for 3 days, it was terrifying)
new medication not working and having to do it again
circumstances making it hard or impossible for me to work and having to talk to my bosses about it
Here's the thing…fear will keep me in bondage as long as I allow it to keep me silent…somewhere in the past couple of months, I lost my voice and the strong woman who last year touted that "Satan wins when we are silent" will try to speak more…because her survival depends on it…
Jesus wins…freedom is found through Him and His Holy Spirit…that wonderful Person who is always with us…speaking to us…will tell us when we need to correct our course…not only for our well-being but for those who we will touch when we find freedom in reckless obedience…
I obeyed by making an appointment with a psychiatrist…are you being called to obey?
Listen to this song by David Phelps called "Freedom". I'm not one for songs that tell a story, but at the end of this song the words send chills down me…because the thing we are all longing for…the thing that will save us all…it is freedom. I could say that it is longing to be pursued, but the heart of it is freedom. What is keeping you from freedom today?
"One by one the slaves began to shout
And the captives found their way out
Mercy broke the chains and they cried out:
"Freedom! Freedom! Freedom! Freedom!"
Also, can I ask a favor? Over there on the right…can you sign up to get updated when I get post…I have something that I think will be pretty amazing that I am going to share later in the week…in preparation of that, think about the question…
What defines you?
If you liked this you might like these...