Guest Post by: Anna Floit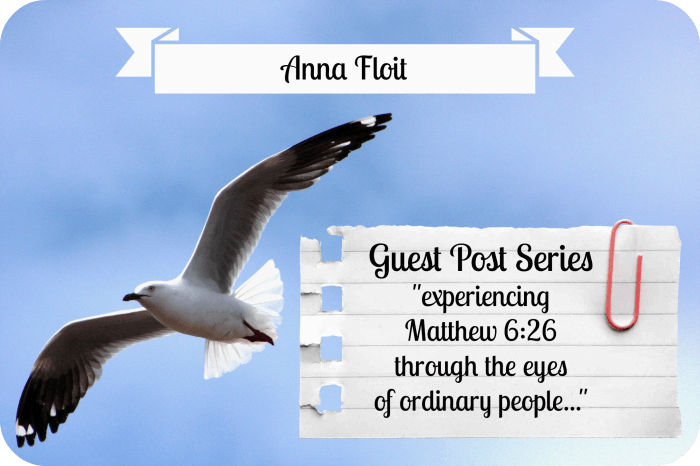 A few days ago, I received a letter in the mail. Beautifully composed, this script was the written words of my friend as a tribute to his late father in commemoration of his birthday. The pages were filled with snapshots of the life and legacy of his father: a language teacher and wrestling coach, a friend and family man, a mentor and leader, a loss still grieved.

The letter closed with a memory of his father's last day on earth. An avid sailor, this gentleman had competed in a race that very day. Prior to the race, as he prepared his vessel to take on the vast sea, he spotted a tiny bird perched on the railing of his sailboat. This little bird, set against the backdrop of an infinite seascape, brought about a joy that my friend's dad immediately captured on his phone and sent to his family: the convergence of joy and beauty—mighty and miniature—and the reflection of the Creator and Caregiver to all.

My friend's father lost his life on the ocean that day—the same day he gained heaven. Careless in the care of God, he was received into the arms of his Father, the One who created him and delivered him, the One who guided his steps and determined his days, the One who called him home that moment on the sea.

"Look at the birds, free and unfettered, not tied down to a job description, careless in the care of God. And you count far more to Him…" Matthew 6:26 (The Message)

I can only surmise that God sent that little bird, that "visitor on the deck" as he was called, as His messenger of joy and peace, an assurance of His care for all creatures great and small, a reminder that He is before all things, and in Him all things hold together.

Life is hard. The unknown is scary. The pleasures are often overshadowed by the troubles in this world. But take heart, for He has overcome the world! There is safety in the strength of His arms and security in the shelter of His wing. So be careless, for He cares for you.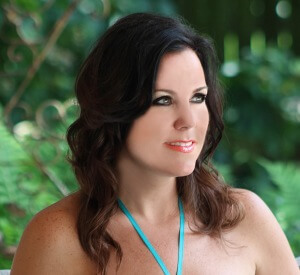 Anna's Bio:
I grew up in a Jason Aldean song among the cornfields of the Midwest. If you don't believe me, you obviously haven't seen my senior prom photos.
These days I grow among the rolling hills of the Southeast in dreamy Tennessee, and I can usually be found at Jazzercise or Whole Foods. Or both. Throw in some live music, a sweet pinot, or some peppermint tea and my day is made.
Life surprises me; Jesus saves me. Waking every morning in Nashville is still a novelty, but some days I sure do miss those cornfields.
You can find her at The Peacock Quill …Go and check her out, she is an amazing wordsmith…
Carelessly,
April
If you liked this you might like these...