#10dayswithout…Days Two and Three…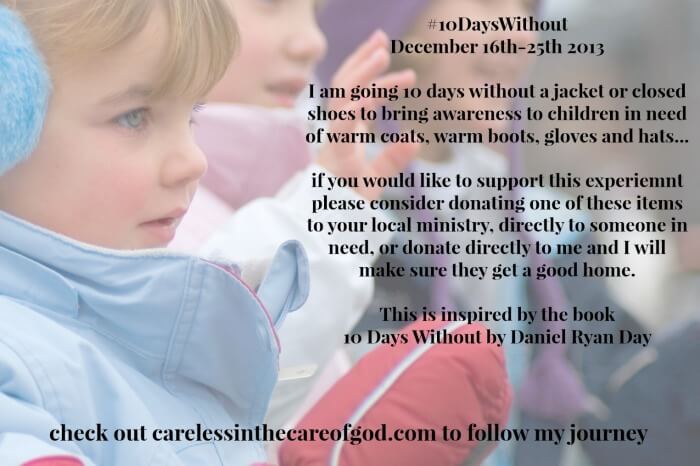 Days two and three of this experiment have been interesting…I've been disappointed at the lack of people asking me why I am not wearing a coat or shoes…and it has been cold!
This morning I had an interview and after having driven an hour to the morning meeting without using the heat my hands and toes were really cold…When I shook hands with the person interviewing me she mentioned how cold they were and I smiled as I explained why…I think she was mildly impressed but I don't know that they were inspired to action…what can I do to inspire you to action?
What has been the most surprising to me has been how long the cold feeling lasts after you have been back in the heat…it is almost like a faint burning…tomorrow I hope to give you some concrete information on how the cold effects children, the elderly, and the homeless..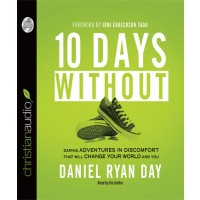 Today the audio version of the book is on sale at Christian Audio for 7.49 along with most of their other books…check it out!
This would be a great Christmas Present for someone who has to travel a lot and likes to listen to audio books…
Homework for today…go to your closet…are there coats in great condition that you don't really wear that you could donate? Are there any scarves, gloves, or boots that your family has outgrown that have some life left in them and could bless others? Let me know what you find…I will be doing this homework tomorrow afternoon and will post what I find!
Carelessly,
April
If you liked this you might like these...